PACIFICTECH WORKFLOW SOLUTIONS INCLUDING FOR PROCURE-TO-PAY (P2P)
The Pacifictech Workflow Solutions are a suite of modules that have been expressly designed to streamline business processes including procurement and approvals eliminating unnecessary additional steps & processes.
This complete solution efficiently manages and automates the tasks involved in business processes, including managing documents throughout the workflow process. The workflow application routes data along a predefined path until the transaction in the process is completed.

A critical component of Pacifictech Workflow is the notification component which delivers timely information to parties involved in the requisition / approval process. Source documents can be automatically attached to notification emails saving precious time.

The Pacifictech Workflow modules allow the configurations of delegated authorities to match the organisations policies and supports multiple approval steps.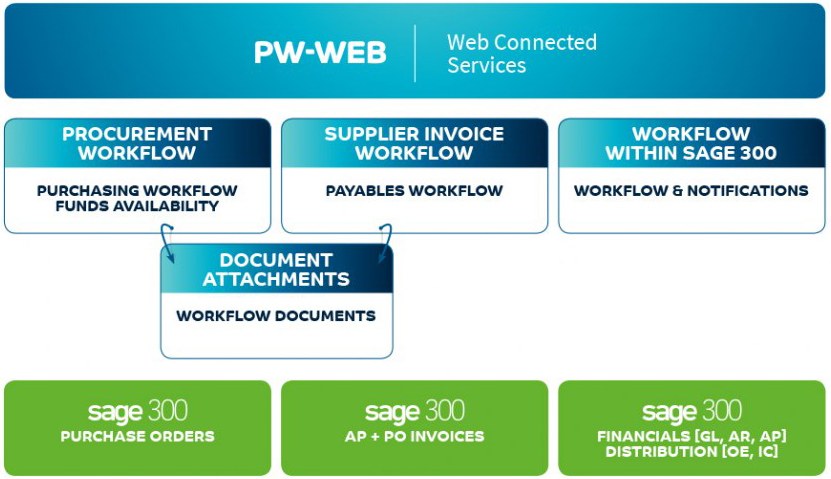 Pacifictech Procurement Workflows provides simple and efficient requisitioning user interfaces. Configurable options allow or restrict access to key fields depending on user roles or specific predefined user settings.
Workflows can be designed and created to handle requisitioning requirements based specifically on the business needs.
Pacifictech Workflow applications help business owners automate their business processes and enables them to tightly control & manage their procurement system.
Pacifictech AP Automation provides and a comprehensive solution for handling supplier invoices in a paperless environment. It incorporates automated data extraction utilising machine learning technology to remove manual data entry delivering cost savings and allowing AP staff to work on more productive value added activities.