KEY COMMUNICATIONS SIMPLIFIES SENDING DOCUMENTS VIA EMAIL TO CUSTOMERS & VENDORS DIRECTLY FROM WITHIN THE SAGE 300 ENVIRONMENT. SENDING VIA EMAIL HAS NEVER BEEN SIMPLER TO IMPLEMENT. A COPY OF THE EMAIL IS RECORDED WITHIN SAGE 300 FOR REFERENCE BY OTHER USERS.
Progress has changed the way that organisations distribute commercial documents - now more than ever the emphasis is on email delivery directly from the accounting solution.
The Key Communications module from Pacifictech addresses many of the challenges that organisations face when changing business processes to be email-centric. All emailing is handled directly from within the Sage 300 environment. A great feature of this solution is that a copy of sent emails (including attachments) is stored right inside Sage 300.
The Customer Document Log gives Sage 300 users an easy way to view everything that has been emailed to a Customer. From here an exact copy of what was originally sent by email can be resent or printed.
Unlimited Account Contacts
Key Communications allows for unlimited Customer Contacts (and Vendor Contacts) in Sage 300. A common requirement is for certain documents to be sent to multiple contacts. Another tricky requirement is to optionally print and post a hard copy to an admin address.
All scenarios are easily handled in the configuration of each Contact.
Sending Documents
With Key Communications, several new reporting or "Emailer" screens are added that send the standard AR, AP, OE and PO documents in a simple & elegant method.
A document register is maintained so only new documents are selected for delivery; the various Emailer screens will resolve which documents and if they should be emailed (or printed) for distribution to the various recipients.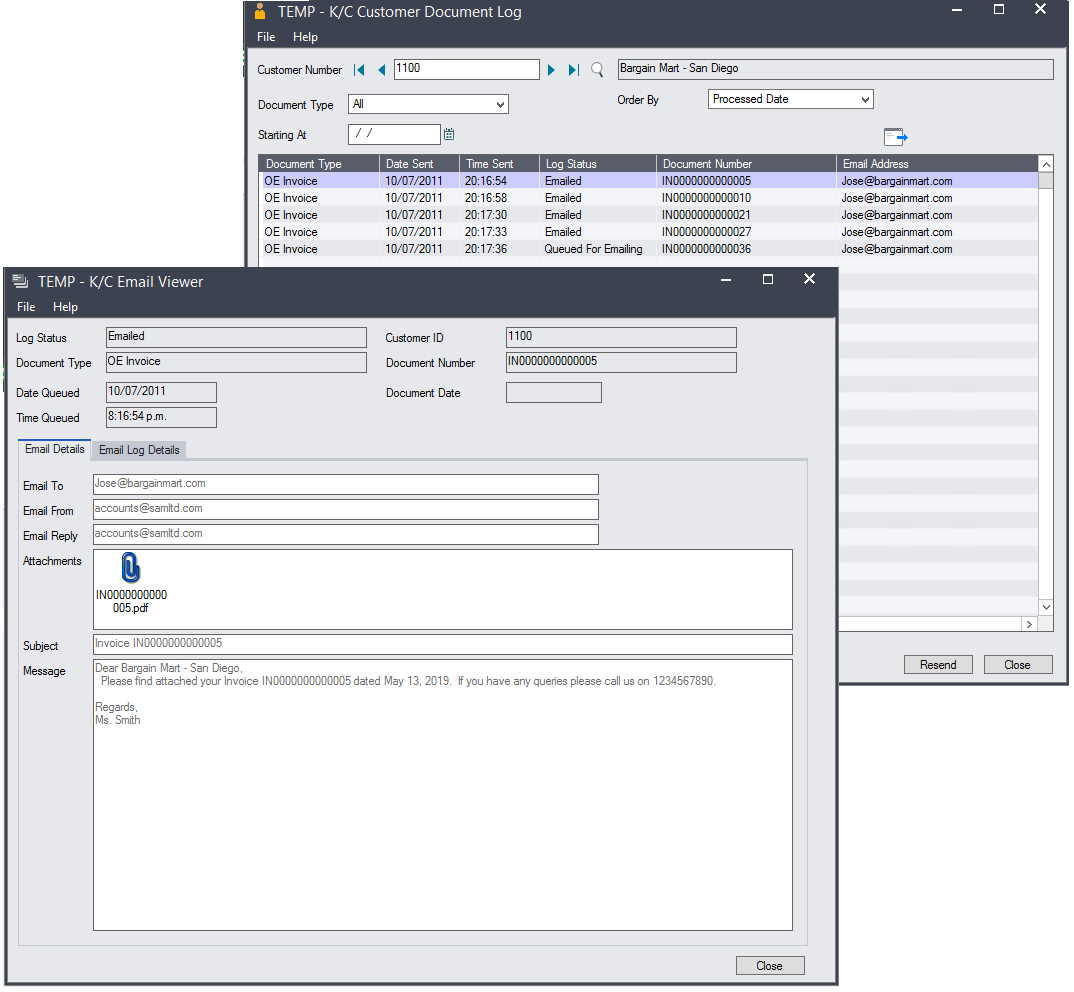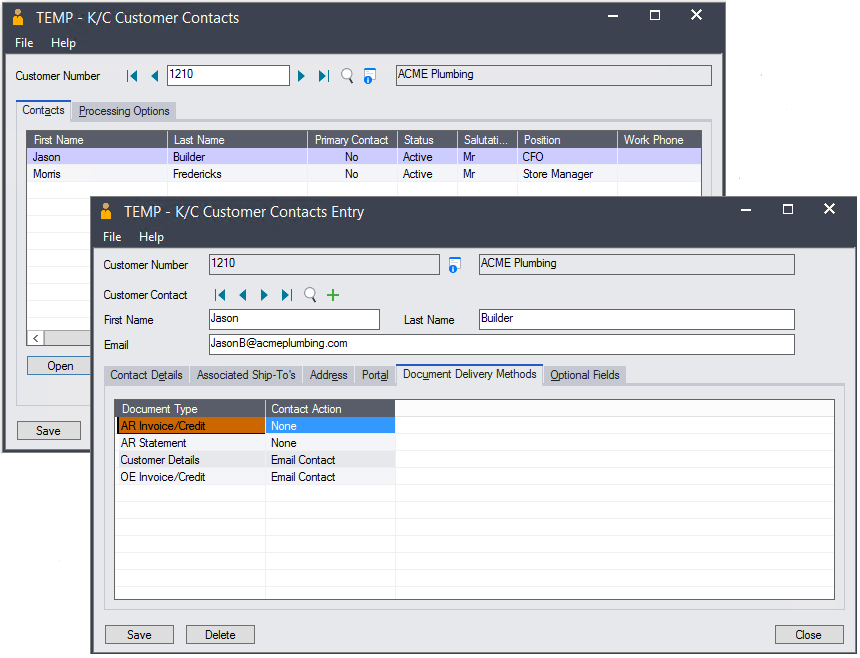 Supports 3rd Party & Custom Reports
Any reports from your favourite 3rd Party application can be added to use the Key Communications framework. Once the custom reports have been configured then these sent emails will be listed in the relevant Document Log.
Manageable Email Queue
All emails are sent via an email queue; by default the queue will immediately send email out via the configured email gateway.
Alternatively the queue can be configured not to send, but to accumulate emails. In this mode the queue c an be manually cleared - or alternatively a scheduled task can be run that will clear the queue automatically at preset times.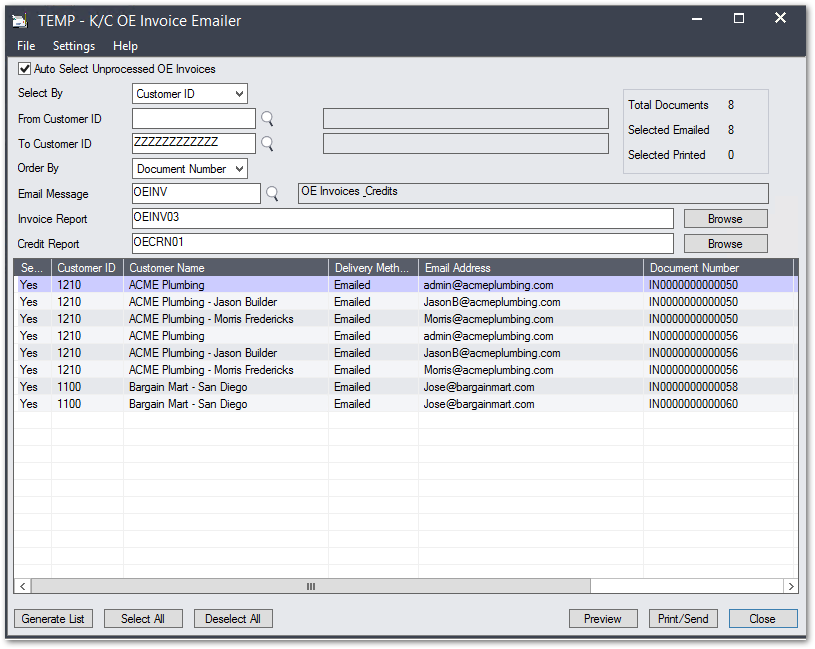 Main Features
Easy access to emails sent via the document log within Sage 300

»»Ability to email multiple documents to specified recipients

»»Visibility to review all communications in one place
AVAILABILITY & SYSTEM REQUIREMENTS
Sage 300 Editions:
Standard, Advanced and Premium

Databases:
Microsoft SQL Server
Product Resources